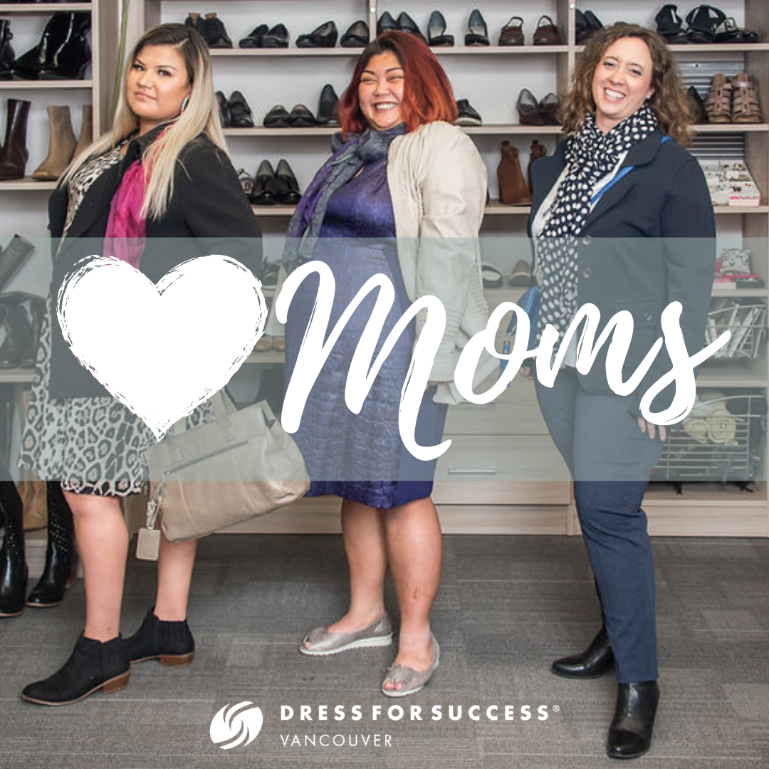 "Heart Moms" Program
Dress for Success Vancouver is a community empowering women into the workforce by providing them with professional attire, career services, and skills development programs.
The "Heart Moms" program will provide single mothers one-on-one appointments with career coaches, interview attire, employment workshops, and free clinical counseling services. Approximately 300 single mothers will be served each year through this program.