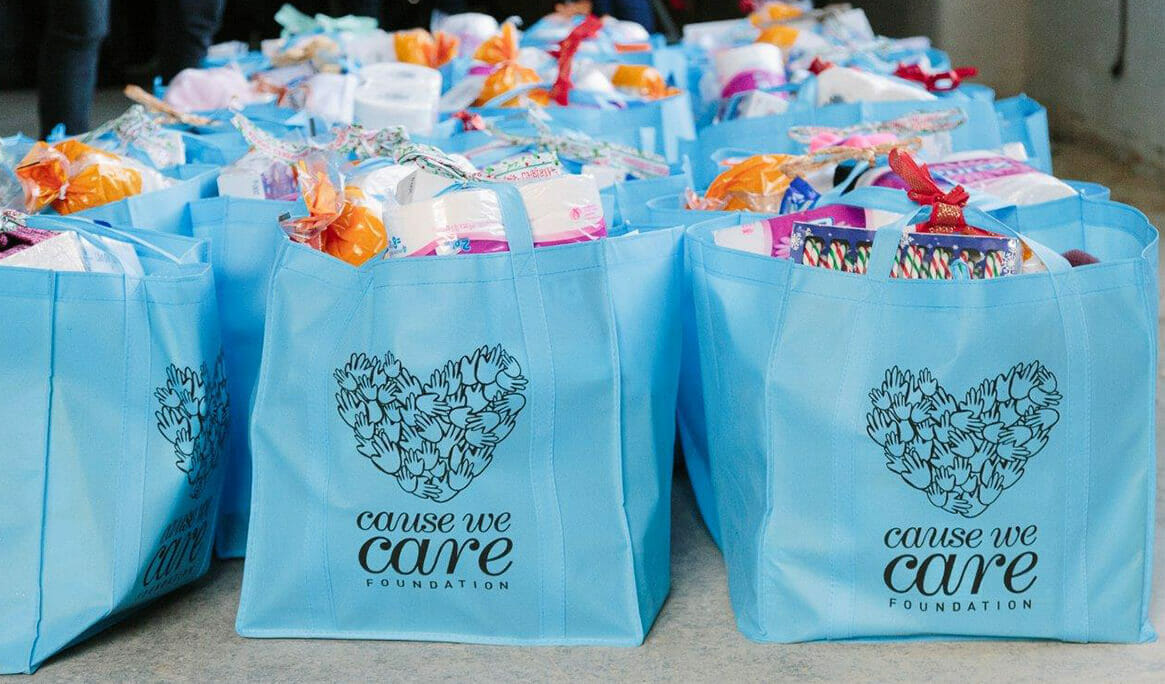 December 10th and 11th, 2018
An empty cupboard can be common during the holiday season for single mother-led families. Most cannot afford gifts or any of the extras that most families enjoy over the holidays, and these care packages offer both necessities and some treats and comforts to help brighten the season for these mothers and their children.
 On December 10th and 11th,  with the help of over 100 volunteers,  we will be filling and delivering  850 care packages to 27 front-line organizations.  Our packages are filled with non-perishable food, a scarf, chocolates, gifts, and a little hope.  These care packages are distribute to single mothers and their families for the holidays.