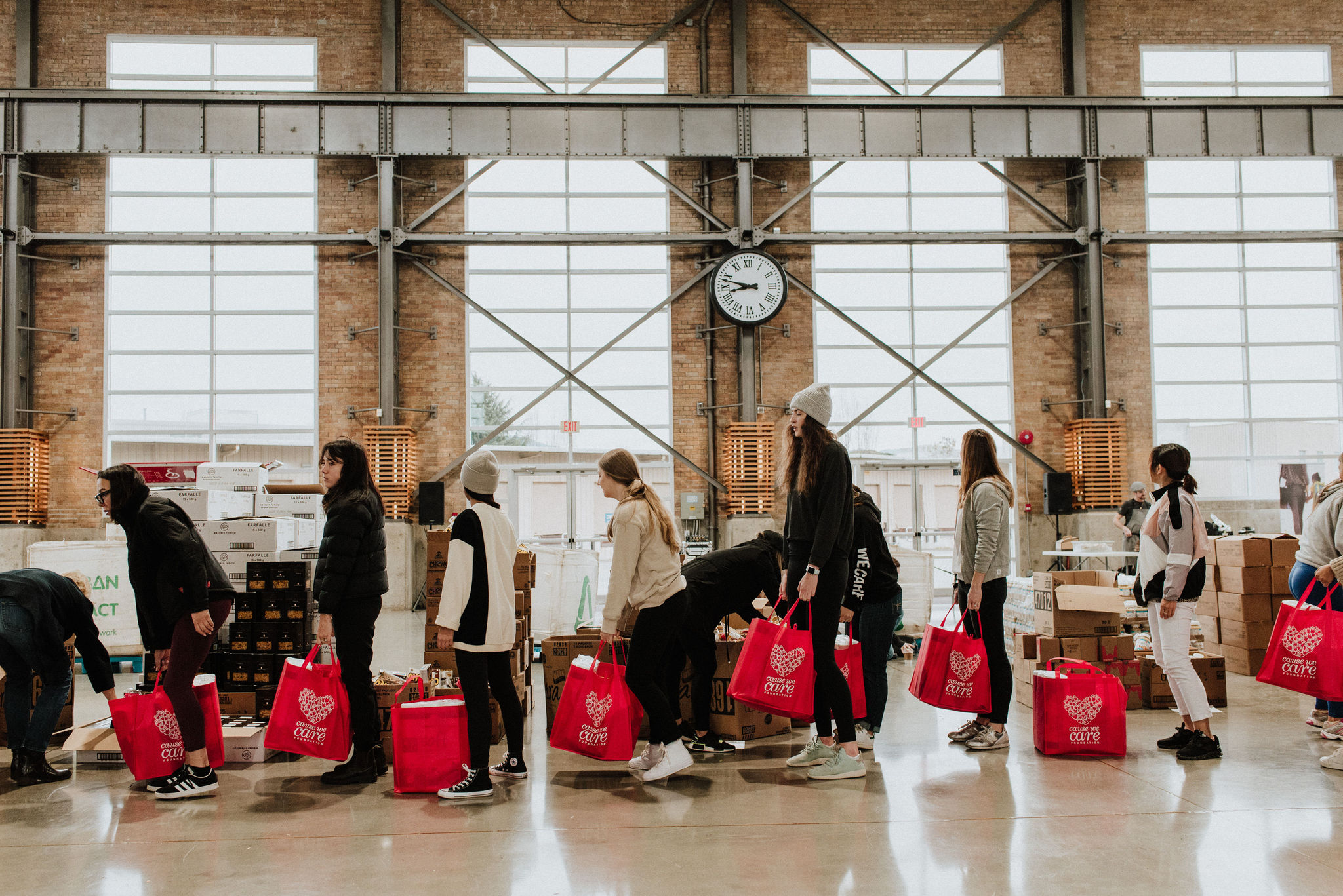 Thank you for your support!  
Our 13th Annual Holiday Care Package Drive was on December 5th 2019 . This was the largest drive of its kind in Vancouver – and our biggest one yet.
Thanks to our many donors, supporters as well as over 140 enthusiastic volunteers, we filled and delivered 1,000 Care Packages totaling over 40,000 pounds of high protein, non-perishable food, plus warm accessories, chocolates, and a little hope for many struggling this time of year. Once packed, they were delivered to the 38 front-line organizations to be distributed to single mothers and their families just in time for the holidays.
View photos from our 2019 Care Package drive here
Thank you to our valued Sponsors and Partners. 
Event Calendar
04
Holiday Care Package Drive, BC Place Stadium