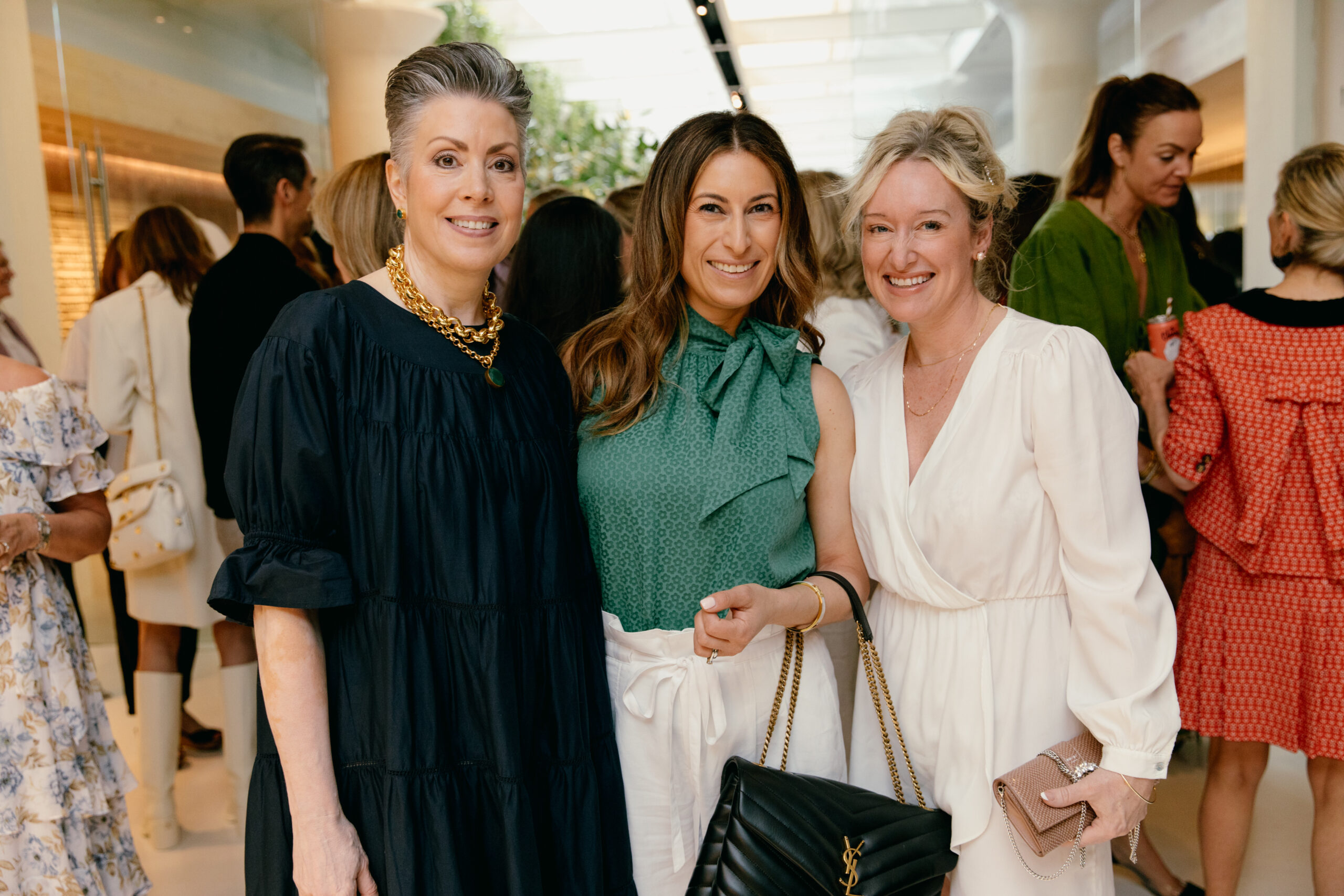 Cause We Care Foundation's Mother's Day Luncheon is back!  On May 6th, we were delighted to welcome guests to the beautiful AOK Commissary to hear from Moyosola, a beneficiary of our Single Mother's Support Fund, who shared how this fund helped her pull herself out of poverty and gave her the means to complete her training and start a business as a professional hair stylist. In her own words "Believe me, getting approved for this support opened up my world again. I saw achievable goals, future opportunities and financial independence. This funding is one of the reasons I stand here today, a graduate from school at age 49, a business owner, independent single mother and on the path to financial freedom."  Moyosola is truly inspiring and a shining example of the success that is within reach for the beneficiaries of the Single Mothers Support Fund. 
Through the generosity of our event sponsors, donations of our guests, and proceeds from sales at the Blue Ruby and Aritzia pop-up shops, we are delighted to report that over $255,000 was raised at this year's event. We look forward to strategically investing these funds to support many more single mothers to achieve security and build positive futures for themselves and their children.
View pictures from the event here.
Event Calendar
04
Holiday Care Package Drive, BC Place Stadium
Presenting Sponsor
Premium Sponsor
Burgundy Asset Management
Gold Sponsors
Capital Direct
LivingSpace Interiors
Silver Sponsors
Varshney Family Foundation
Venue Sponsor
Raffle Sponsor
In Kind Sponsors
Midnight Paloma
Sangre de Fruta
The Classics
Quince Fine Florals
Skin & Bones Film
Charton Hobbs
Aritzia